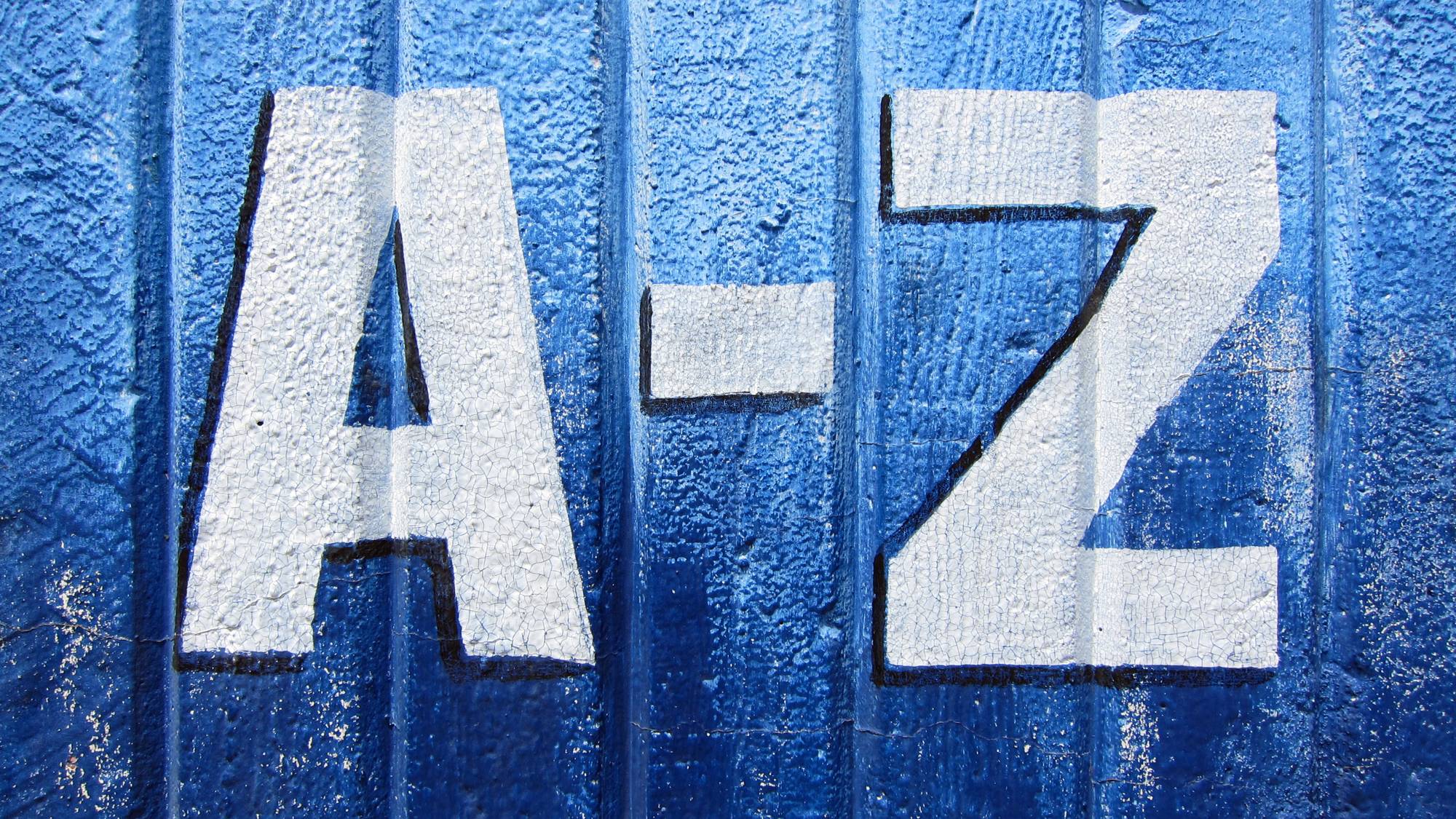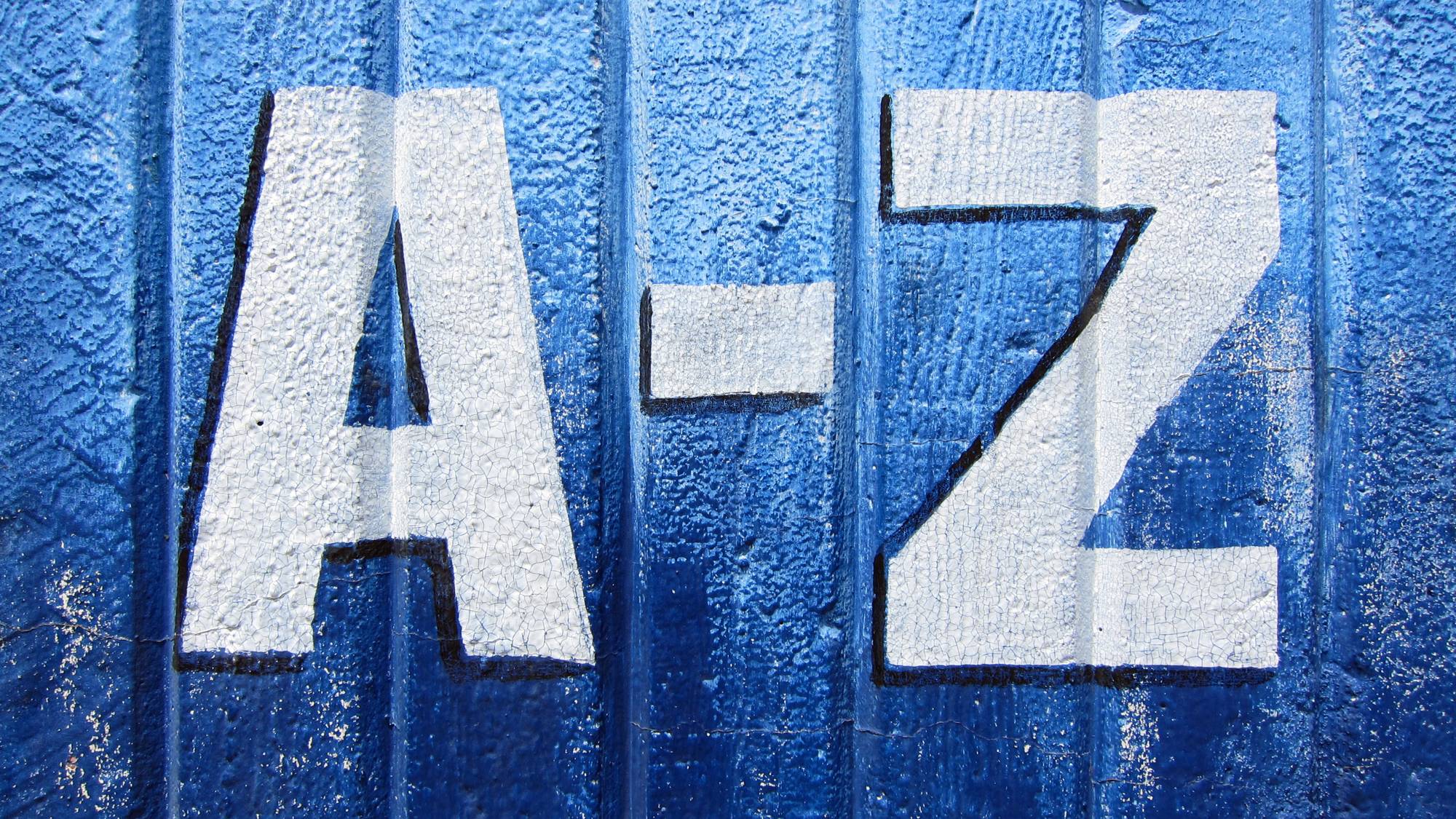 Hotel ABC
From adapters to yoga – everything you need to know about the hotel.
ADAPTER
Oh no, forgotten it? No problem, we can sell you one at Reception for only € 10.00 - a universal international adapter. So just keep it in your suitcase and you will be properly connected all over the world.
AIR-CONDITIONING AND HEATING
Don't worry, you don't need a PhD to understand it – we have kept it simple. The room temperature in the rooms is automatically set to 21°C but can easily be changed:
Move the regulator horizontally to the dot: 21°C
Turn the regulator right towards + 23°C
Turn the regulator left towards - 19°C
Auto: ventilator regulates itself automatically – the pilot light will turn orange.
Press once: air-conditioning will turn off, the room temperature will rise or fall depending on the outside temperature (light is off).
Press several times: regulates the ventilator manually in three different stages – light turns green.
One more thing: NOTE – if you open the window or balcony door, the air-conditioning/heating will automatically turn off and will not work anymore.
ALARM CALL
You would like to lie in but can't? OK – we have two options for you:

Our Reception team can wake you

– please simply tell us what time you would like to receive an alarm call – press the memory key or dial 723.

The TV can also be set to wake you

with your favourite radio channel. You will find everything
you need to know under the Service section of the menu.
BATHROBE, BATH BASKET AND BATH SLIPPERS
Here it is! Your bathrobe can be found in the wardrobe and the bath basket including a bath towel is on the suitcase stand. Both can be used free of charge during your stay and taken to the spa area with you.
Do you need bath slippers? Of course there are some for free – please ask at the Reception desk.
BIKES
Our bikes are most popular from mid-March to the end of October. So please enquire at Reception, collect the key and set off for a ride! Hire fees will be charged to your room bill.
CHECK-IN & CHECK-OUT
Yes, we understand that you would like to check in early and check out late – but unfortunately we have to be strict to ensure that the next guests can get into their rooms on time.
Check-in: guaranteed from 16:00
Check-out: by 11:00 (late check-out on request)
COMPUTER CORNER
Whether you want to quickly check your e-mails, play a round of Tetris, or perhaps like one of our Facebook pages – both the computers and the printer in the lobby by the stairs down to the restaurant are online 24 hours a day and can be used free-of-charge.
ELECTRICITY & LIGHTING
Nothing can happen without these two things! Please leave your room key card in the power box whenever you are in the room. When you go out, simply remove the card and all of the lights will automatically switch off. Note – this will switch the power off from the sockets too. If you want to leave a laptop, mobile phone, or camera battery charging in the room, please use the socket in the safe. There are two benefits of this: first, your device will charge, and second, it is completely secure.
If you are in bed and the light is still on, the main light switches can be found to the left and right of the bed … simply press these switches to turn off the light and escape into the land of dreams. It's that simple!
FOOD & MORE
Don't panic – nobody will go hungry or thirsty here! Our Restaurant Laguna is open for you:

Breakfast: 6:30 to 10:30
Lunch: 12:00 to 14:00 … try our lunch buffet (every MON – FRI, except public holidays)
Dinner: 18:00 to 22:00
There is also a small snacks menu and room service – with 2 dishes which can be ordered around the clock (see room service menu). Snacks & drinks can be obtained from the SPA Reception area, too.
And by the way, we offer a brunch every Sunday (with a few exceptions) from 11:30 to 14:30. And best of all in summer, you can enjoy your brunch as a picnic!
GIG BAR
Whether a morning coffee, afternoon refreshment, or evening cocktail – the GIG Bar run by René Schoahs and Christian Aigner at the hotel has long been deemed an insider tip for exploring Carinthia's bar life.
HAPPY
… yes, that's what we are, because you're with us and because we enjoy our work. We've recorded this visually, as proof, so to speak. Curious? Then simply click on the button "We are happy" on TV under Entertainment, turn the volume up, and have fun … just like us.
INTERNET
Free wireless internet throughout the hotel with no access code? Sounds like a dream come true? Simply connect with "Hotel xamoom" to access the World Wide Web. And if your device does not have wireless, you can borrow a network cable from reception.
IRON & IRONING BOARD
Are your clothes crumpled or do you simply like to iron? If you call Reception, we will bring an iron and ironing board to your room.
KÄRNTEN CARD
With this card in your pocket, you can explore almost all of Carinthia as you wish – at least from mid-April to the end of October. And do you know what makes it particularly good? Here at the Hotel xamoom, we are an official issuing office for the card. So you don't need to go further than Reception! Here you can obtain the card as well as a whole booklet full of information.
KLAGENFURT AND LAKE WÖRTHER
Yes, we have to admit that we are in love with 'our' Lake Wörthersee but it really is something special. However, it is not just the lake which makes us feel so at home here because Klagenfurt and the area around Lake Wörthersee also have lots of beautiful and interesting places to offer.
We have lots of information material ready for you in the lobby alongside the two computers. Take a look and see for yourself how much there is to explore. Still got some questions? Then ask our employees at reception.
LAUNDRY SERVICE
We also offer a laundry service in collaboration with a partner here in Klagenfurt – Monday to Friday, excluding public holidays. You will find more details on the laundry list in the wardrobe – the laundry bag is also stored here.

LIDO
No, we don't have our own lake access but we do collaborate with one of the most beautiful lidos here in Klagenfurt – the Maiernigg lido. It is just 7 minutes away by bike and you can get there even faster by car. If you want to try something special, you can be picked up by a motorboat from the hotel's own landing stage and be taken to the lido – hotel guests also benefit from special prices. Admission to the lido is free of charge for guests – please collect a voucher from Reception.

LUGGAGE STORE
Still want to enjoy your time before you go home? No problem – simply leave your bags at Reception and we will look after them for you while you are out. And if you want to leave something with us until you visit again – that's fine too!
MINI-BAR
Fancy a good night treat? Our mini-bar contains a selection of alcoholic and soft drinks and a few snacks. No need to fill in a tedious form – just tell us at Reception which items you have consumed. Thanks!
PARKING
There is no way you can miss our car park! Here are a few details: over 120 free, outdoor spaces. If you prefer to park your car undercover, you can leave it in our garage (left at the end of the bottom parking level) for just EUR 10 per day.
PETS
Pets are welcome but cannot be taken into the SPA area or restaurant, even if they stay under the table! Day price: EUR 15 without food.
RECEPTION
Our Reception employees know everything … well, almost! But one thing is for sure: they are on hand to help 24 hours a day, 7 days a week, 365 days a year. Simply drop by or call (press the memory key or dial 723) to ask a question.
ROOM SERVICE
We offer extensive room service until 22:00 with a small supplement charge of EUR 4 per order. Please dial 763 or press the Restaurant memory key.
SAFE IS SAFE
Your safe is located in the wardrobe – it is big enough for standard laptops and includes a power connector. The operating instructions are located on the safe. If the safe is locked, try to open it by entering 111E. If this does not work or there is any other problem with the safe, call Reception by pressing the memory key or dialing 723.
And by the way: the socket in the safe always has power, even if the room key card is not inserted into the power box (see Electricity & lighting).
SMOKING
We are a non-smoking hotel and proud of it! But for those who can't give up, we have ashtrays on the balconies of the Superior/Deluxe rooms. The GIG Bar is also an official smoking area. Visitors who ignore our smoking policy and smoke in the rooms will be charged an additional cleaning fee of EUR 50 – no exceptions!
TELEPHONE CALLS
It's simple – just lift the receiver and dial:

For Reception, press the 'Front Office' memory key or dial 723.
For the restaurant/room service, press the 'Restaurant' memory key or dial 763.
For a massage or cosmetics treatment, press the 'SPA' memory key or dial 771.
To call from one room to another, dial 2 before the room number (e.g. room 100 = 2100).
To make an external call, dial '0' and wait for the dial tone.
TV & RADIO
Our TV can do more than you think! It is a TV, radio and information service. And yet again – everything is 'relatively' easy to operate. Forget most of the keys on the remote control and concentrate on these few keys:
OK: confirms your choice.
Arrows in all directions: navigate up and down and across the screen.
Back: takes you back a level.
Menu: fast access back to the main menu.
TXT: for avid readers ... this takes you to the Teletext for the various TV channels.
TV: takes you from any level straight to the TV programme.
Radio: does the same as the TV button and takes you straight to some music.
Useful information: we have also put together some information about the hotel, restaurant and SPA area on the TV. Under the 'Service' section of the menu, you will also find the opportunity to set an alarm, access your hotel bill and find out lots of useful information about the hotel.
UMBRELLA
Carinthia is the southernmost province with lots of sunshine – but of course it does rain from time to time too. Nature is always pleased about this, as is Lake Wörthersee. We have some smart umbrellas for hire at Reception in the event of rain.
Deposit: EUR 10. This will be charged to your room bill and if you choose not to bring the umbrella back because you like it so much, it is yours for EUR 10!
UTENSILS
Forgotten your toothbrush? Don't worry, we can help! We have lots of items ready and waiting at Reception (toothbrushes, razors, combs, sewing sets).
VIEWS
Treat yourself! You can enjoy magnificent views from the rooms on the top floor as well as from various

vantage points within a few kilometers radius of the hotel.
Klagenfurt parish tower: Extends up to 50 m and offers fantastic views of Klagenfurt's old town and the surrounding area.
Pyramidenkogel observation tower: We proudly present – the world's highest wooden observation tower with the highest covered slide in Europe! Fancy some figures? A 100 m high tower, 3 accessible viewing platforms, a 120 m long slide, and all just 13.5 km from the hotel and widely visible.
Magdalensberg: Highly recommended in foggy weather because at this height, you can look down on the fog in the Klagenfurt basin. We also highly recommend the restaurant at the top run by the Skorianz family – personally tested by us on many occasions! Located to the north of Klagenfurt towards St. Veit and just a comfortable 25 minute drive away by car.
Ask at Reception for more information on vantage points!
WELL-BEING AND FITNESS AT THE SPA
Life is good here … because our SPA area is open to hotel guests from 7:00. You can enjoy an active start to the day and swim a few rounds of the pool or run a few kilometers on the treadmill.
Speaking of activity: You can find a weekly activity plan at the reception and in the spa area, with different activities from external coaches. And for you as a hotel guest, these programs are free!
Prefer to be pampered? No problem! You will find information on our massage and cosmetics offers in the light blue folder in your room or on the TV under the SPA menu – please book your preferred appointment times in advance!
Opening times: 07:00 to 22:00 (Gym till 24:00 – on request)
Sauna: Monday – Friday: 12:00 to 22:00
Saturday, Sunday, public holidays: 10:00 to 22:00 (Please note:
On warm summer days the sauna will not be switched on until 16:00)
Massage/cosmetics: After making an appointment, press the SPA memory key, dial 771 or stop by at the SPA Reception in the basement
If there is availability in the spa you can also visit this area before check-in or after check-out – please ask at reception in good time!
YOGA
Breathe in, breathe out, let go, reflect ... fantastic ... whether in your room or in the park in good weather. It's up to you where you retreat with your mat. You can also hire a yoga mat from Reception – free but with a small deposit to pay which will be canceled as soon as you return the mat. A little tip: take a look at our activity program and you might find we are running a yoga session. Namaste ...