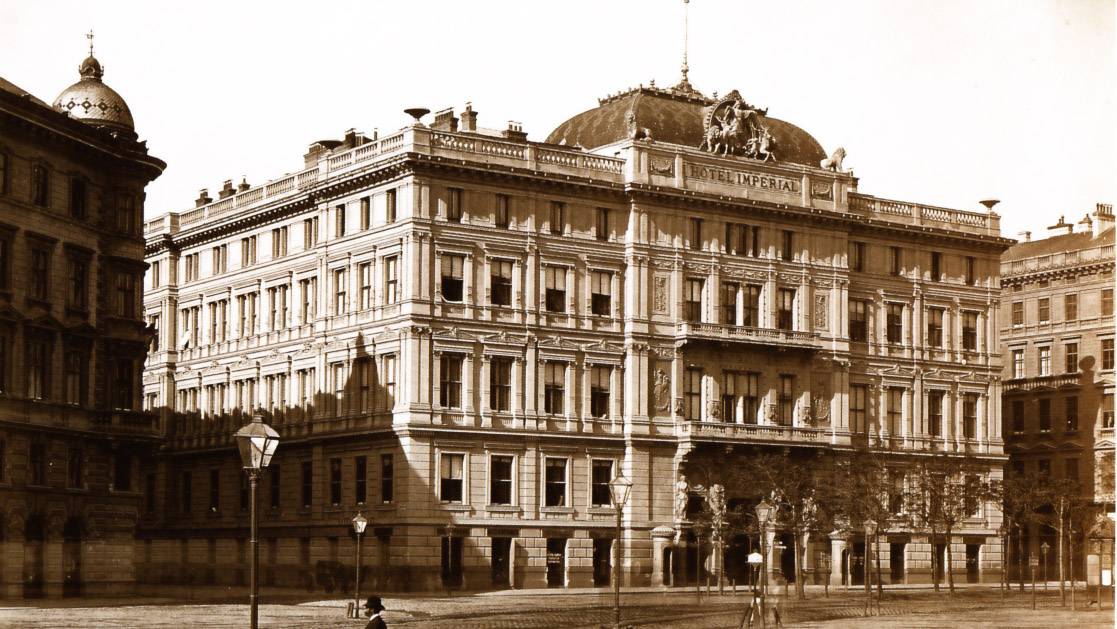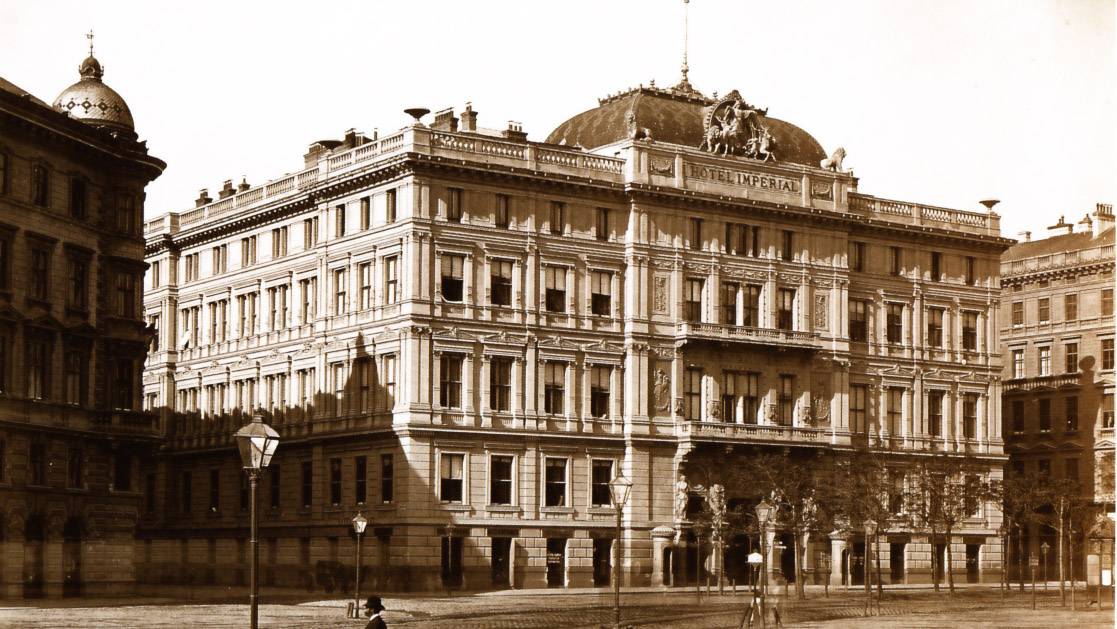 Hotel Imperial
The Hotel Imperial, also known as The Imperial, is a five-star luxury hotel in Vienna, Austria. It is located at Kärntner Ring on the Ringstraße.
It was built between 1862 and 1865 in the style of the Italian neo-renaissance for Duke Philipp of Wurttemberg, according to the plans of the architect Arnold Zenetti under the supervision of the architect Heinrich Adam. In the interiors, individual architectural parts are clad with stone: Carraramarmor in the pillars of the large hall, the pilasters in the banquet hall have cushions of yellow marble Giallo di Siena, wall surfaces and columns of artificial marble.
The walls have balconies, the large columns made of artificial marble, the stair steps are made of Kaiserstein, the hard light yellow algae lime from the quarry stone quarry. On the pedestal of the Stiege stands the sculpture 'Donauwibchen' by Hanns Gasser.
Famous Guests
Traditionally, guests are staying at the Hotel Imperial; Such as Richard Nixon, King Olav of Norway, Marshal Tito, King Leopold of Belgium, Indian Prime Minister Indira Gandhi, Queen Elizabeth of England, King Juan Carlos of Spain, and Emperor Akihito and Empress Michiko of Japan.
Numerous prominent artists have also appeared in the Imperial, including Otto Preminger, Walt Disney, Otto Klemperer, Alfred Hitchcock, Frank Sinatra, Woody Allen, Yul Brynner, Peter Ustinov, Michel Piccoli, Zubin Mehta, Vladimir Horowitz, Riccardo Muti, Mick Jagger, Mariah Carey and Sofia Coppola. Michael Jackson wrote the Earth song here.
Source: Wikipedia